Milicom Acoustic Tube Smart 2-In-1 Single EarPhone/PTT Headset - Black (New)
Condition: New
Regular price

$84.99

Sale price

$13.95
CLICK HERE for the Condition Guide
PRODUCT OVERVIEW
Surveillance Acoustic Tube Style Design combines 2-in-1 Call & PTT capabilities for maximum productivity and effectiveness. Familiar, clear Acoustic Tube earpiece design is comfortable and fits all users. Dedicated button controls for call Answer/End and PTT. Innovative PTT Platform for familiar 2-Way Interface on Mobile Devices. Surveillance Acoustic Tube earpiece provides a clean appearance and is ideal for police, public safety, security, high-end hospitality, and retail.
Key Features
Broadest PTT Service Provider Compatibility includes ATT Enhanced PTT, Bell Mobility PTT Service, Sprint Nextel Direct Connect, Zello Walkie Talkie app, Verizon Push-to-Talk Plus, Twisted Pair WAVE & SLA esChat.
Greatest mobile phone compatibility across Android, iOS, Sonim, Blackberry, Windows Phone, Samsung Rugby 4 Flip Phone.
Universally compatible across all devices using a 3.5 mm connector.
Headset design accommodates all uniform configurations.
Durable, Kevlar-reinforced cable provides 20 pounds of pull strength.
Replaceable Silicone Ear Tip styles for best performance in all settings.
Additional Information

Model Number: 20559

UPC: 852792006124
Share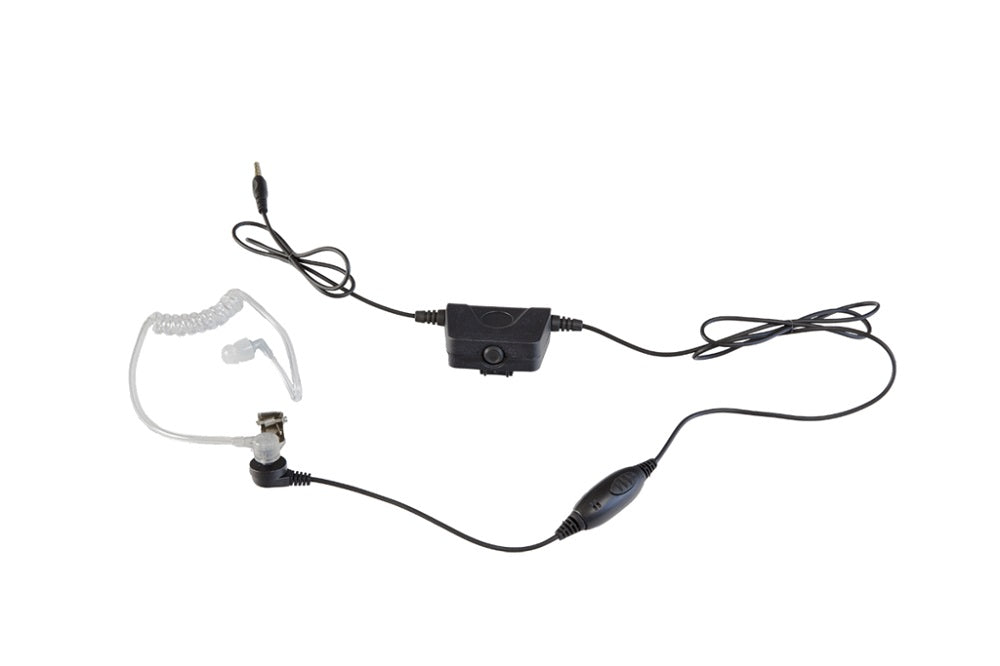 Condition Guide