Samsung The Freestyle FHD HDR Smart Portable Projector - White (New)
Condition: New
Regular price

$599.99

Sale price

$499.95
CLICK HERE for the Condition Guide
Product Overview:
Take the big screen experience to go with The Freestyle. This smart theater-to-go moves to where the action is. Just point and play on the wall, ceiling or even your table. The Freestyle automatically sets up your best picture experience, adjusting focus, keystone and leveling—at the image size you want. You'll be set to stream your shows using the Smart TV capabilities, check your social feed, play games, and hear it all in rich 360 sound. Gather your friends, your content is going places. Watch in Full High Definition with The Freestyle, 2x sharper than other personal projectors with HD. With approximately 8.3 million pixels and 1080X1920 resolution, you can sit up closer than with HD, making everything larger, crisper and clearer.***** SmartThings delivers a color experience customized for your space with The Freestyle. Whether you're projecting on a brick wall or wooden table, the app automatically calibrates the color temperature and brightness of your image for the surface you watch on.***** *Includes Samsung SmartHub; external content from the Micro HDMI port and compatible devices with AirPlay 2, SmartThings or Tap View. Voice Assistants and Apps are subject to change. Some functions require internet connection via Wi-Fi or from a mobile device. **Requires supplied USB Type C cable connection or external battery (sold separately) that are USB-PD and 50W/20V output or above. ***Optimal screen sizes from 30" - 100" measured diagonally; based on The Freestyle's distance from the surface. ****Voice Assistants and Apps are subject to change. Some functions require internet connection via Wifi or from a mobile device. *****Brightness varies based on surrounding light.
Key Features:
POINT AND PLAY: Place it, tilt it and watch it wherever—this versatile smart theater-to-go makes it simple; With a cradle stand that rotates almost 180 degrees, position your image where you want from floor to ceiling; The Freestyle gives you the flexibility to watch your way.Sound Output (RMS) : 5W. Bluetooth Version : Bluetooth 5.2
EASY SET UP: Sit back and let The Freestyle manage the setup; Once you find your angle, this portable smart project automatically adjusts the image for your perfect picture; Auto Leveling, Auto Focus and Auto Keystone technology do the work in seconds
SMART ENTERTAINMENT: Stream your favorite shows, play games, workout with a trainer; Do all you enjoy with The Freestyle and discover your must-have apps and streaming services, all just a few clicks away
PREMIUM 360 SOUND: Hear the 360-degree audio that fills the room from this small but mighty smart theater; You'll find yourself carried away by the high quality sound that resonates from the speaker and bass enhancers
EXTERNAL BATTERY: Now the big screen experience is as mobile as you are; Just grab The Freestyle with an external battery pack and go; With no outlet needed, you're free to watch your favorite shows, play games or whatever you want, anywhere you want—indoors or outdoors
SCREEN SIZE: The projector optimizes screen size, auto-focuses, and levels the image even when pointed on an angle.
Additional Information

Model Number: SP-LSP3BLA

UPC: 887276609294
Share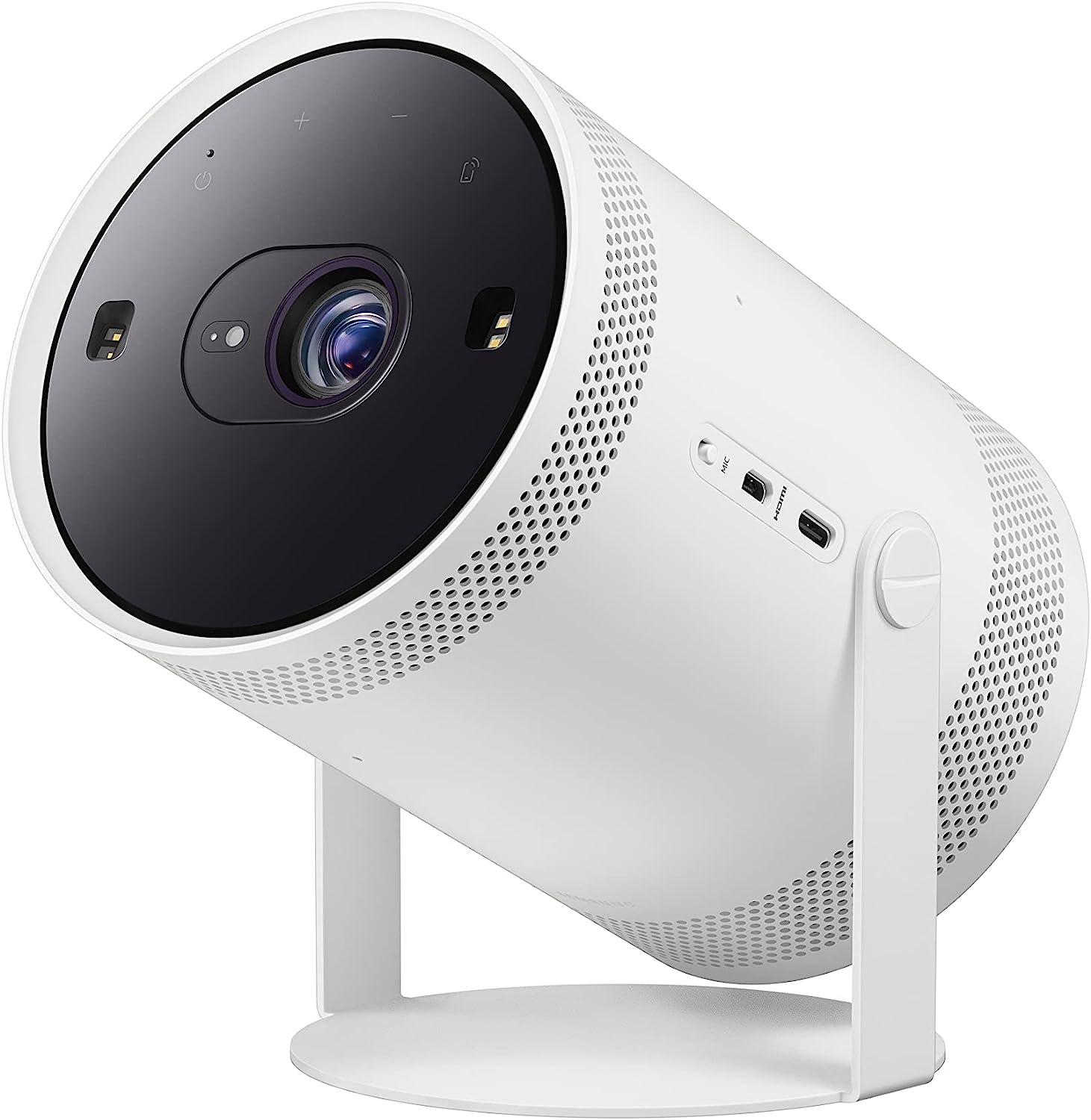 Condition Guide