WeMo WIFI Smart Plug (WSP080) - White (New)
Condition: New
Regular price

$29.99

Sale price

$24.95
CLICK HERE for the Condition Guide
PRODUCT OVERVIEW
Wemo WiFi Smart Plug is smaller than ever and gives you total control over your lights and devices. Turn them on and off from anywhere using the Wemo app or by using your voice with Apple HomeKit, Amazon Alexa, or Google Assistant.* You can also set schedules and timers for lights and devices. Or use Away Mode to randomly turn lamps on and off when you're not home. Sync lights connected to the Smart Plug with the sunset and you'll never have to come back to a dark home. Smart Plug's extra-small design—45% smaller than the previous model—won't cover both outlets, freeing up the second outlet for a second Smart Plug to connect fans, lamps, and other devices.
KEY FEATURES
CONVENIENT, COMPACT DESIGN - With its sleek, compact form—45% smaller than the Mini— the Smart Plug fits into any electrical outlet without obstructing other sockets. This allows you to stack an additional Smart Plug or another device in the same outlet
SCHEDULE LIGHTS AND DEVICES - The Smart Plug lets you easily set automatic schedules for any device that's plugged in—from lamps to fans to disco balls. Using the free Wemo app, you can schedule a fan to turn on at noon or synchronize a lamp with the sunset, so you never come home to a dark house.
HANDS-FREE VOICE CONTROL - Pair with Amazon Alexa, Google Assistant and Apple HomeKit to control lights and devices with your voice.
PROTECT YOUR HOME WITH RANDOMIZED LIGHTS - With the ability to randomize your lights, our Smart Plug protects your home better than a mechanical timer. When set to "Away Mode," the Smart Plug will turn plugged-in lights on and off randomly to make it appear like you're home, even when you're not.
Additional Information

Model Number: WSP080

UPC: 745883786633
Share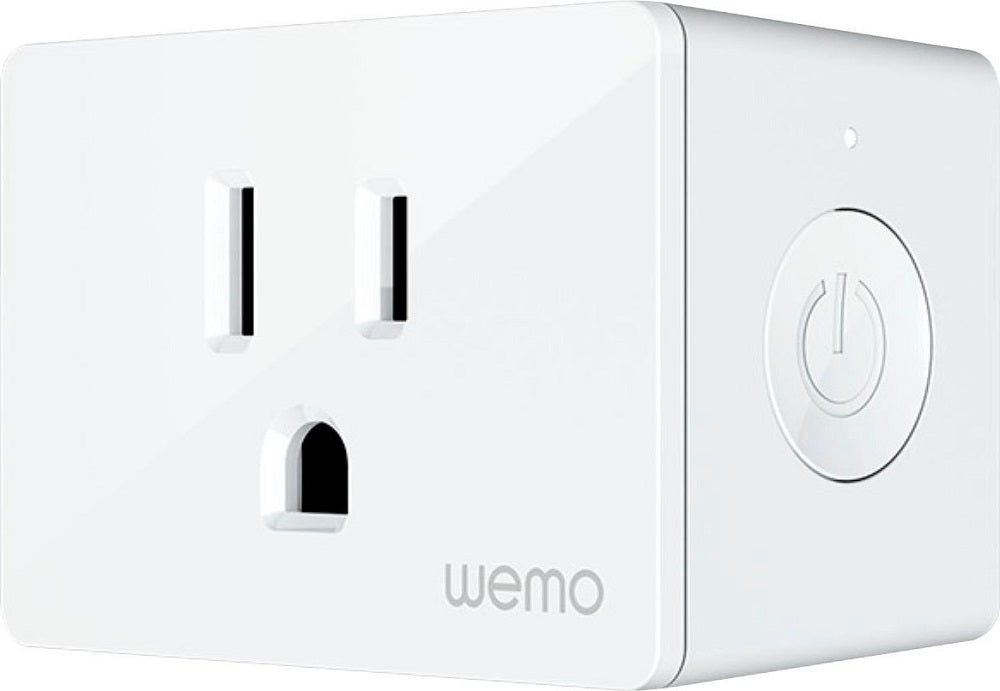 Condition Guide